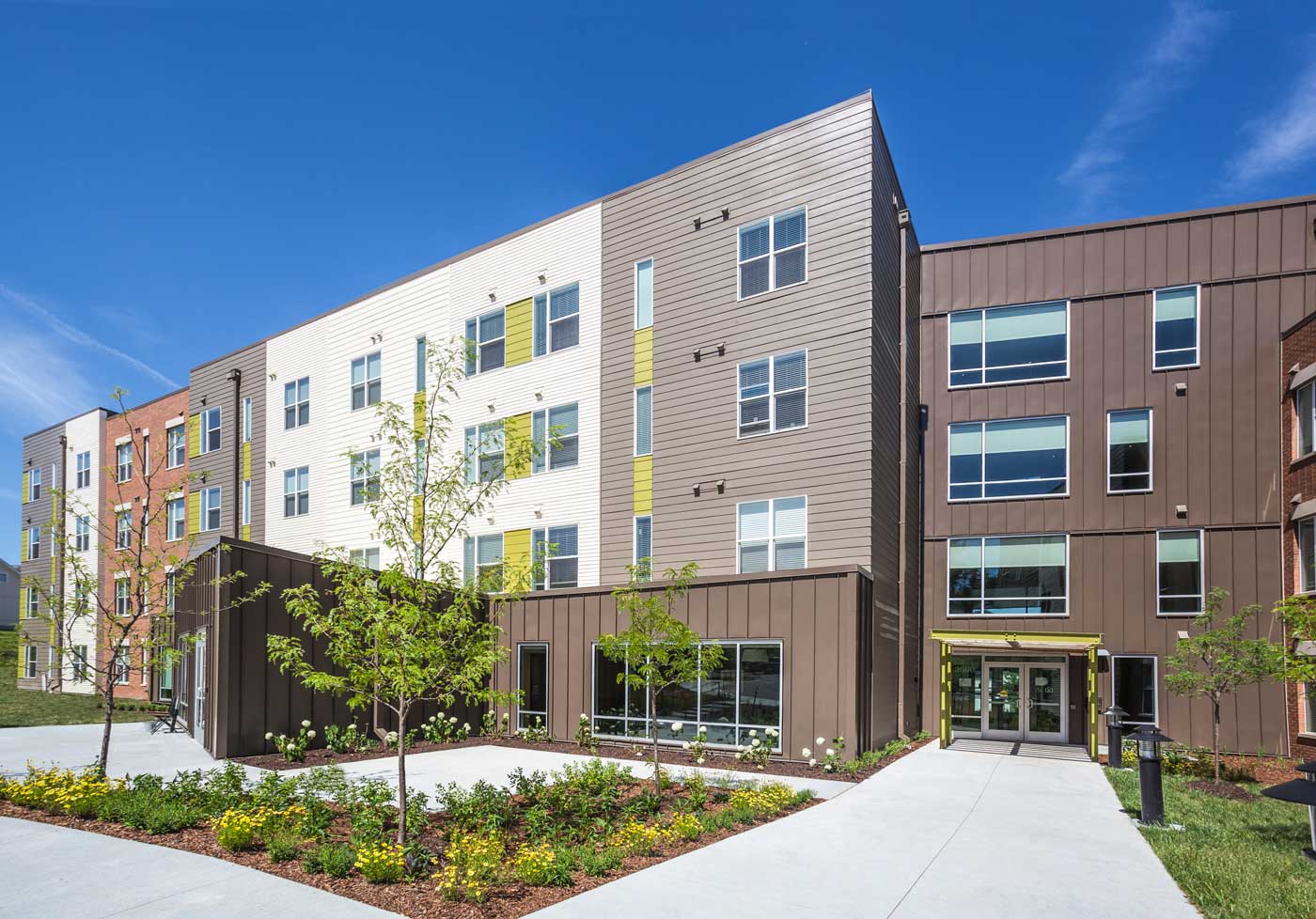 Architect of Record: LBBA | Photos by Jacia Phillips | Role at LBBA: Project Architect
The first phase in the revitalization of the Swope/Mt. Cleveland neighborhood, Curls Manor is an affordable housing project that serves as an optimistic beacon of future development to come. The 4 story wood-frame building consists of two wings with a central node clad in standing seam metal panels.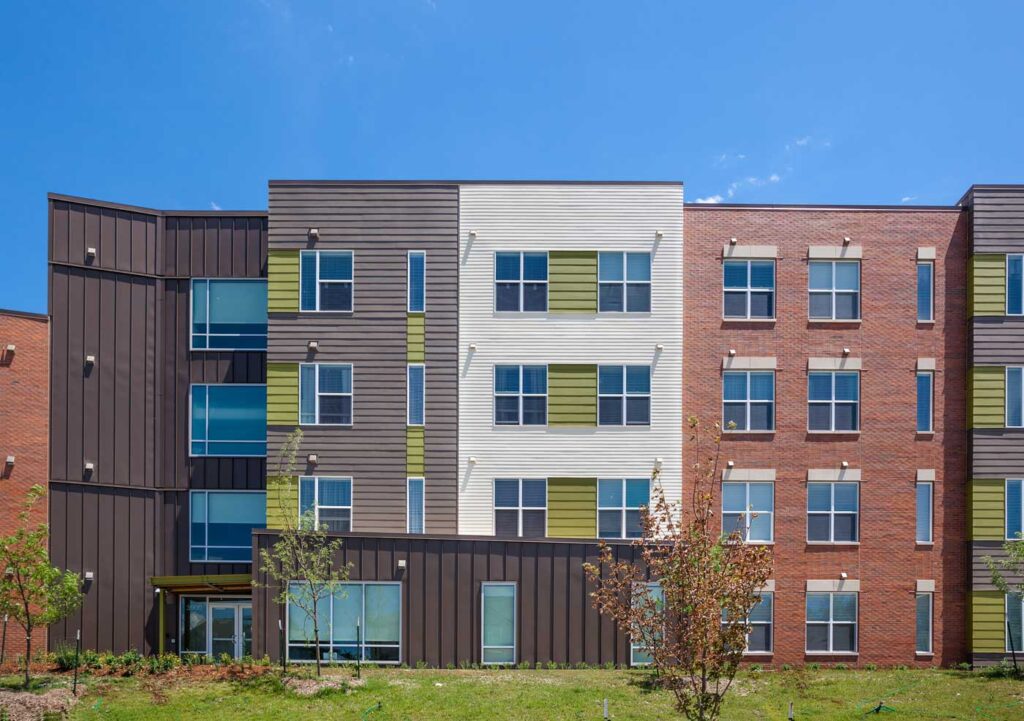 Brick and fiber cement break down the massing of the building creating a dialogue with the existing smaller scale neighborhood fabric. An angled bump out forms community space for gathering and socializing. Beginning in 2015 with design development, responsibilities included code analysis, coordination with consultants and city officials, construction documentation, and day-to-day construction administration.