Established in 2023 by Chicago architect Josh Mings, AIA, Aggregate Studio focuses on projects of many different varieties and scales, specializing in affordable and multi-family residential, and community-based design. Our design process is reflected in our name, Aggregate: forming cohesive projects and designs by combining and linking many disparate, separate, and often contradictory, elements, embracing the messiness of the design process to create innovative and effective projects.
This process, and Josh's experience on many government-funded and other projects with many stakeholders, allows Aggregate to create the best possible projects through teamwork, critical engagement, and consensus building. We strive to positively impact cities, housing, and residents through dignified architecture for all.
Aggregate Studio is proud to be a signatory of AIA's 2030 Commitment.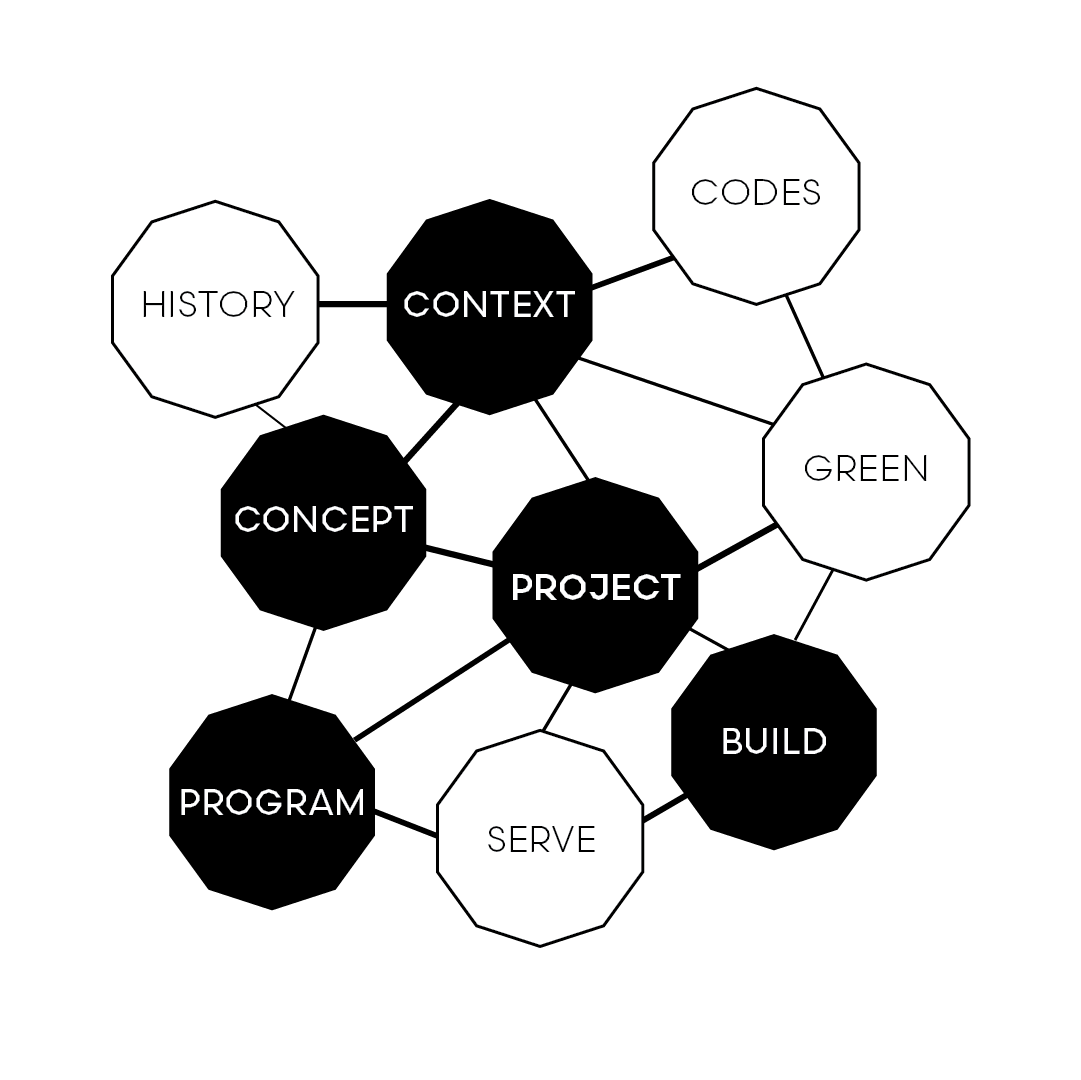 Design Philosophy
---
At Aggregate, we don't focus on style – we focus on process. This takes into account the history and context of the site and surroundings and combines it with an overarching concept that takes into account program, codes, budget, sustainability, and more – to serve the community. Aggregate describes our process, and a vital piece of one of our favorite materials – concrete. The process, much like aggregate in concrete – creates a sum greater than its parts. We utilize the following core tenets in our process:
Connection – between public and nature, bringing the outdoors in and striving for sustainability
Inclusivity – connecting the public and built form, residents and the greater neighborhood
Dialogue – allowing the city to shape our projects and the projects to impact the city
Optimism – looking to the future and the next steps in pushing materials, buildings, and program forward.
---