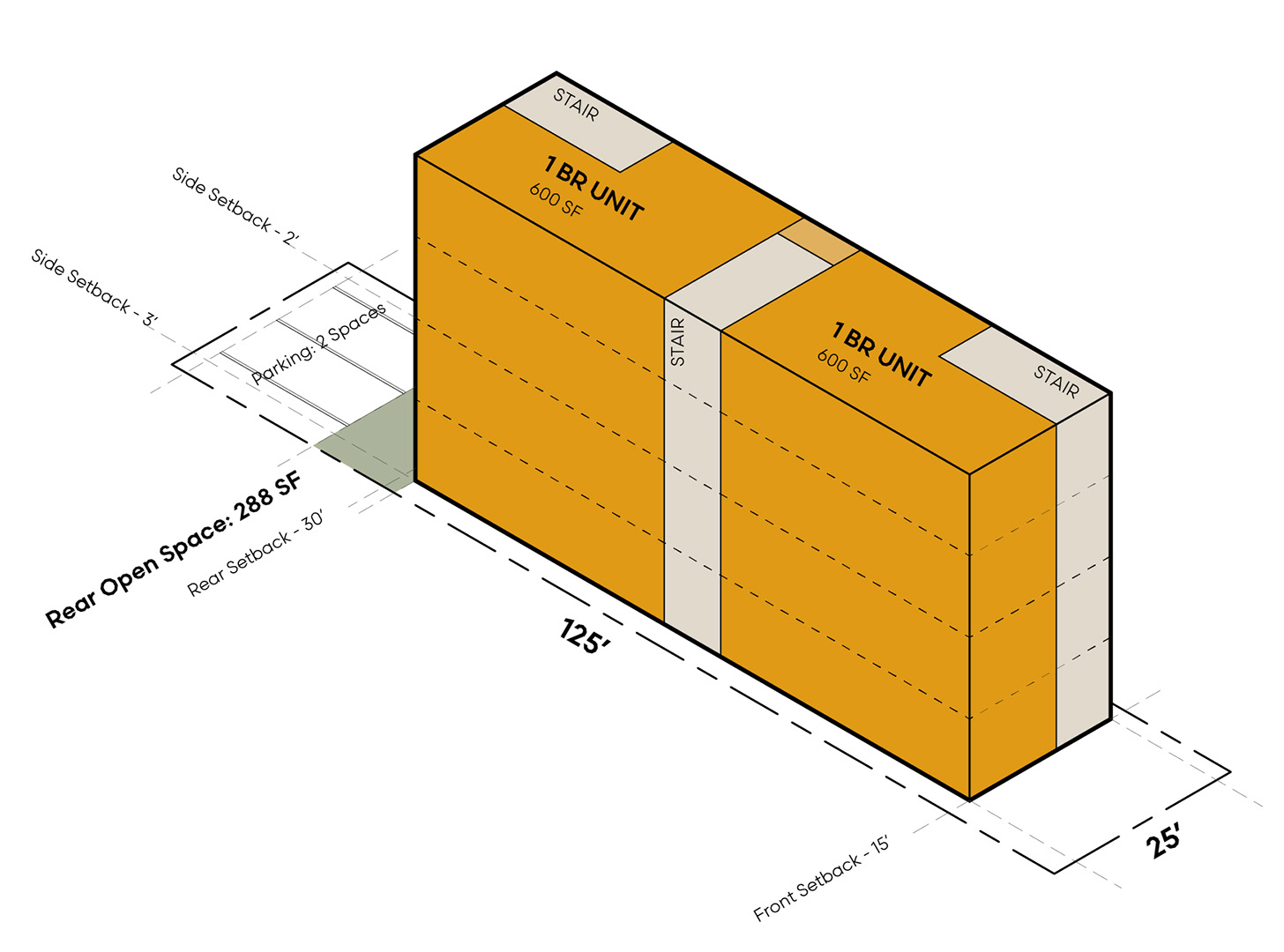 Newly allowed in Chicago housing via the Connected Communities ordinance, this project tests the feasibility of an 8-unit flat on a typical 25′ x 125′ Chicago lot. Utilizing RM-5 zoning, a typical lot will allow for up to 8 units with three stairs, the required Rear Open Space, and 0-2 parking spaces (using Administrative Adjustment). The height and density of the project can utilize either concrete block exterior wall construction with wood infill or all-wood construction with automatic sprinklers.
By utilizing three stairs, there is flexibility in the types of units that can be contained within the footprint. For maximum density, Eight 600 SF one-bedroom units can be utilized. The top floor units can be combined into a larger penthouse unit with a roof deck, creating a 7-unit building. Or, one can utilize combined units on the 3rd and 4th floors to create a 6-unit building.
Click on the following articles from Chicago Cityscape for additional information.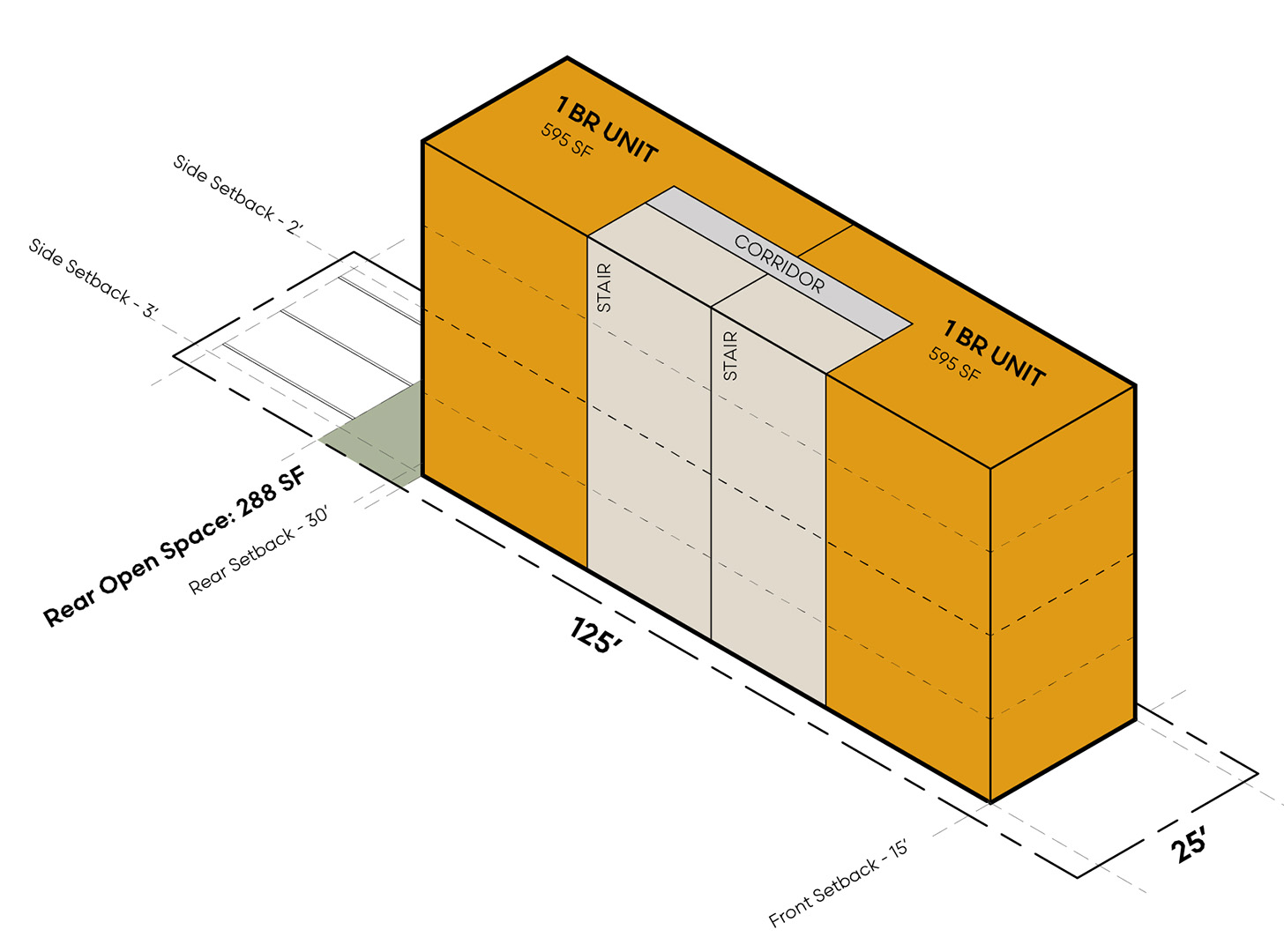 A two-stair variation of the 8-flat typology enables additional flexibility in the unit layouts and types. By utilizing a central side stair core, the design for a variety of unit types around the side stair core, such as accessible units on the ground floor, penthouse units, roof deck options, balconies, and a variety of exterior designs. Potential code revisions, such as allowing for a single staircase, will increase flexibility.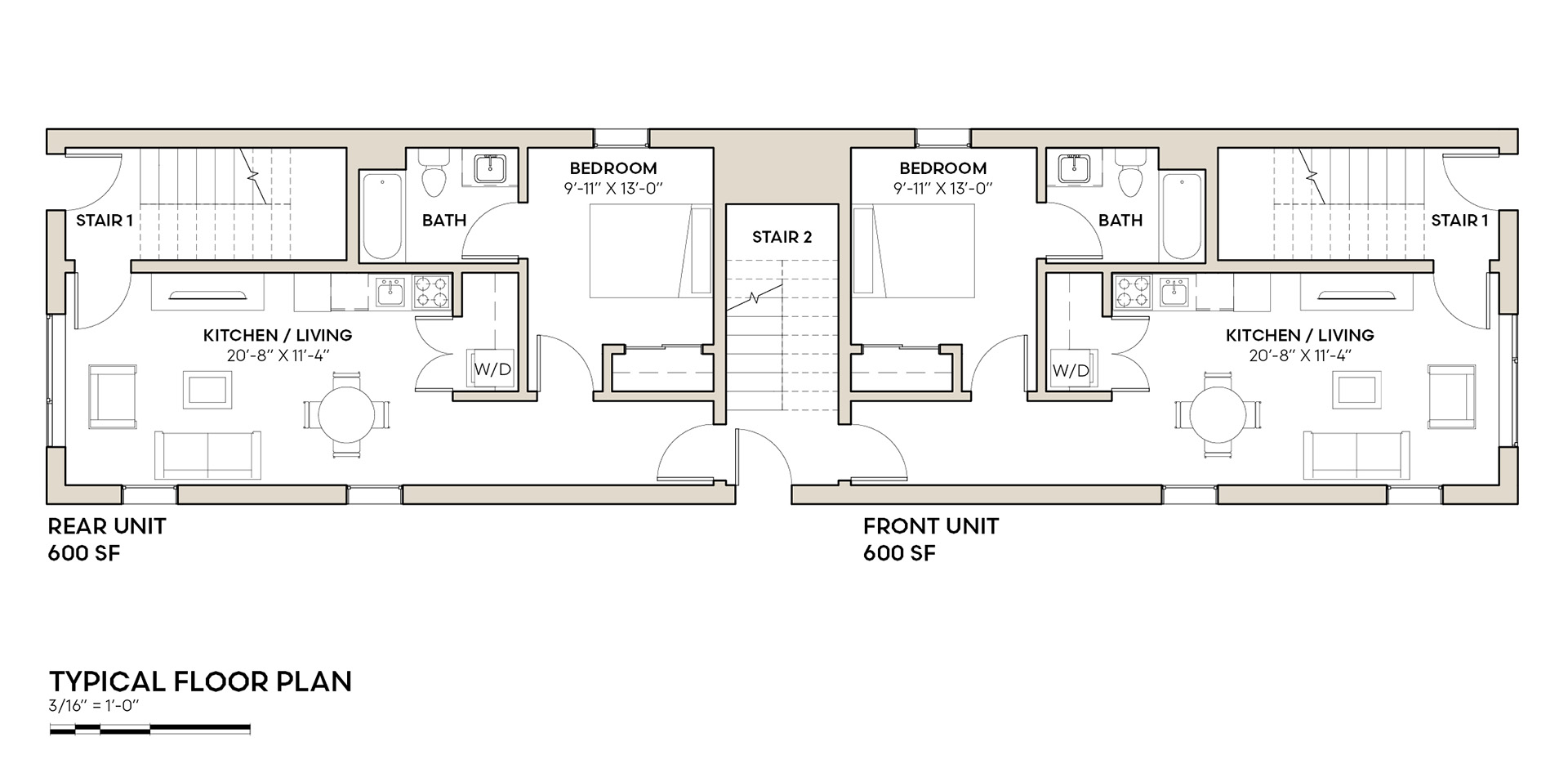 Unit plans include a sizeable Kitchen/Living Room space filled with light at the front and back of the building. Bedrooms are placed near the center of the building to help reduce noise exposure from adjacent streets and alleys and include an en-suite bathroom. With three stairs, each unit has two points of entry.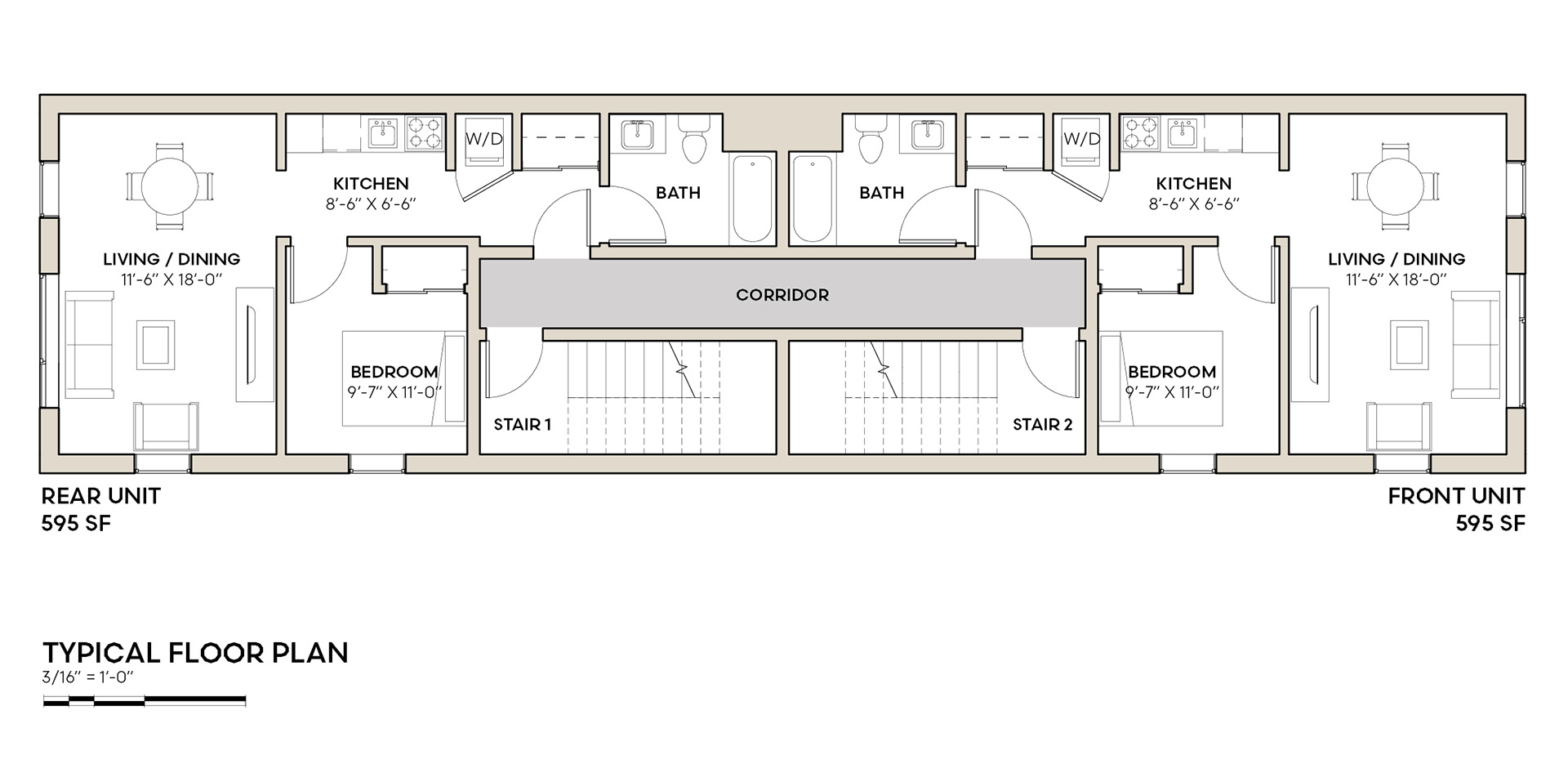 The two-stair option allows for the Living and Dining Spaces to face the street and rear yard, allowing for ample natural light and fresh air. The bedrooms are adjacent to the living area, but removed from the street and alley to provide reduced noise exposure. In this plan, the bathroom is removed from the bedroom, allowing for privacy when entertaining guests. A central protected corridor acts as egress access to both stairs.
Interested in developing these plans further – reach out to us! We look forward to exploring these opportunities and more with potential clients!